Traveli Ceylon
We live the Sri Lanka experience and we take our guests on an authentic journey making their travel dreams come true!
Back ground
Traveli Ceylon was founded back in year 2011. Learnt by experience, the organization mastered quality of service and built trustworthiness amoug the travelers who voluntarily promoted the organization and its people. Back then the company offered transport for round tours in Sri Lanka and managed a fleet of four chauffeurs. Three years later the company obtained its limited liability registration under the companies Act (No. 7 of 2007) and extended its operation to provide fully inclusive packaged round tours in Sri Lanka with Transport, accommodation and activities.
Current operations
Traveli Ceylon works with a team of remote executives taking care of the operational matters. The central office in Negombo takes care of the administration and money matters.
An authoritative officer is assigned responsible for every tour we operate and is contactable by the guests and the chauffeur around the clock throughout the service period.
The chauffeurs' team consists of selected individuals with evaluated performance in delivering the quality Traveli Ceylon Promises. They adhere to the chauffeurs' code of conduct of Traveli Ceylon, which ensures the quality of our service.
With many years operating experience, the company has developed a passionate team to work with travelers who come from diversified cultures and private lifestyles.
Corporate social responsibility
While developing a successful business venture in a country where groups of people still need help, Traveli Ceylon has kept up to its responsibility by contributing towards the development of Don Bosco vocational training institute jointly with its brother company Smile Viajes in Spain.
The joint mission is the educational and broad human development of poor, disadvantaged, abandoned, orphaned children and youth, to earn a decent living for themselves and their families and become responsible, constructive citizens of their communities and the nation.
Way forward
Currently, Traveli has corporate partnerships with reputed organizations in Germany, Japan and Spain. The organization will work on strengthening these partnerships in order to ensure sustainable development.
A new travel agency for Ayurveda tourism in partnership with Amla Natur GMBH is on discussion to be implemented in the mid of 2019.
The organization is aiming to extend its services to specialty groups in Japan jointly with Green First.
| | |
| --- | --- |
| Registered name | Traveli Ceylon Holidays Private Limited |
| Business registration number | PV 101762 |
| Registered address | 42, Mahahunupitiya, Negombo, Sri Lanka |
| Official domains | traveliceylon.com, travelisrilanka.com, traveli.lk |
| Legal secretary | Mrs. Marietta Siriwardena (LLB, Attorney at law) |
| Auditors | W.R Rodrigo & Co. |
| Managing Director | Mr. U.V.T.M Perera |
| Banks | DFCC Bank |
We understand the destination as well as the traveler. We promote sustainable tourism and believe in constantly enhancing the traveler's Sri Lanka experience.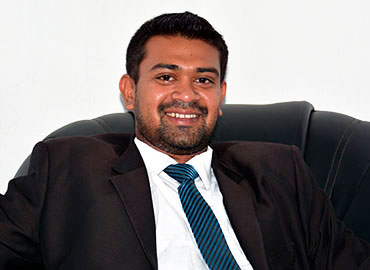 Tharaka M. Perera
Managing Director
As the founder of Traveli Ceylon, Tharaka is fully dedicated for the development of Traveli Ceylon. He has a management background and he is specialized in PR and event management. Over 5 years of his life mixed with Traveli Ceylon has resulted in stronger connections with Spanish, German and Japanese businesses and individuals sourcing customers for Traveli Ceylon today. He is constantly in search of new business opportunities and overlooks the company.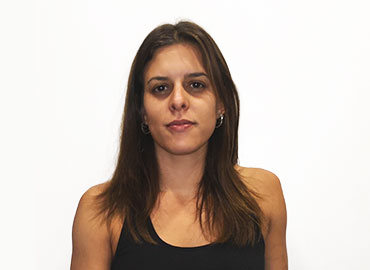 Elisabet A. Forest
Marketing Director
Converting thoughts into material with her graphic designing capabilities, Elisabet takes the company to the world with her creativity. She is a travel enthusiast and contributes significantly to develop the products to suit the travelers requirements. She holds the responsibility of Traveli Ceylon's brand reputation and heads the marketing department.
–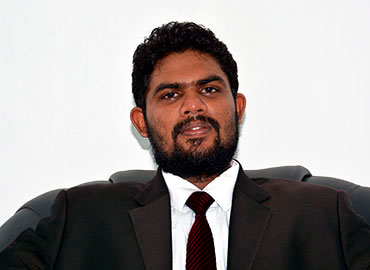 Anoj T. Perera
Director Finance
Anoj undertakes the financial and legal matters of the company working directly with the legal secretary and auditors of the company. He has a computer science background. He is also a music enthusiast. He works tirelessly on creating efficient systems to maintain an efficient working environment.
–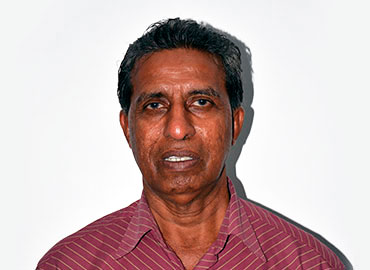 Dilanth De Silva
Manager hotels
Carrying out administrative tasks with consistency, Dilanth contributes significantly to keep the office up to date. He is also contributes as a filed officer when the tasks extend to gathering information from the sources themselves.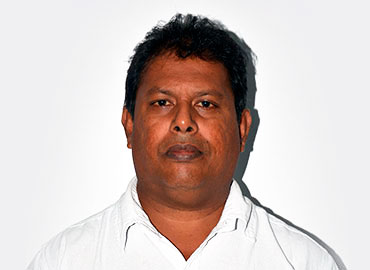 Erik Caldera
Manager chauffeurs
Erick is the lead chauffeur guide of Traveli Ceylon with more than 20 years hands on experience in his capacity. He is a master in the field and leads a team of 15 chauffeurs of different capacities as the transport manager of Traveli Ceylon.
We partner with some international and local brands to accommodate their travel requirements in Sri Lanka. We value their trust and always deliver excellent service with the maximum flexibility.

We do ground handling for the collaborating travel agencies overseas. They set standards and we deliver exactly the same and maintain maximum levels of integrity in these operations.

Hotels are a part of the unique Sri Lanka experience we create. We work with selected hotel chains and some unique standalone hotels to create the uniqueness we promise to our travelers.

Worldwide travelling is a blissful effort. The value of this experience is only learnt by doing it! The way travelling opens the mind to other cultures and enhances the quality of life is amazing.
Every destination is so unique and it is important to have proper guidance to plan your trip and to get prepared.
We believe travelling is personal to every traveler. We strive to make the best travel experience for each traveler that travels with us, we think for you and that is what makes Traveli Ceylon very special!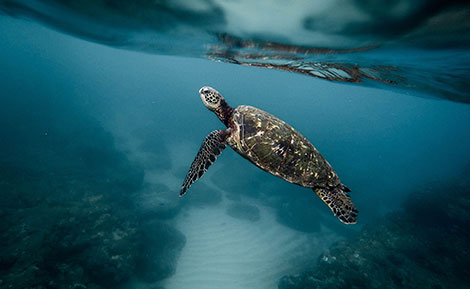 We create comprehensive travel plans to deliver the Sri Lanka experience for travellers with various preferences. We facilitate very secure payment methods and accurate support documentation with your travel plans on the legal platform.
You will have the assistance of a dedicated expert from the office around the clock throughout the service period to make sure you receive what we deliver!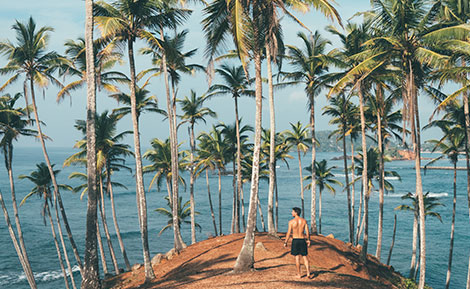 We are an effective combination of knowledge, skills and experience set to deliver the Sri Lanka experience. We constantly learn to develop the traveller's experience with feedback collected systematically from our field team.
Our effort is to deliver our promise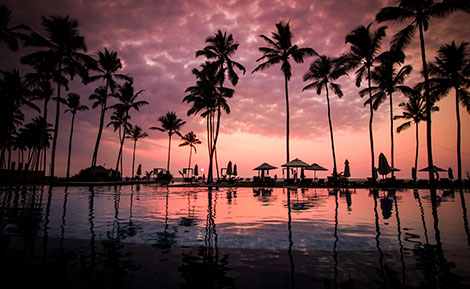 We value the authenticity of Sri lanka. We create experiences for the traveller to feel the local culture and the values integrated in it!
We do responsible tourism, we safeguard the interests of the traveller as well as the destination and its people!